Events
REPORT

Agritech-IV 2020 conference proceedings sent to IOP Publishing
Proceedings of the IV International Conference "AGRITECH-IV-2020: Agribusiness, Environmental Engineering and Biotechnology" were sent to IOP Publishing for publication in the IOP Conference Series: Earth and Environmental Science. The volume is planned to be released in February-March 2021. The materials can be found on the conference materials website.
NEWS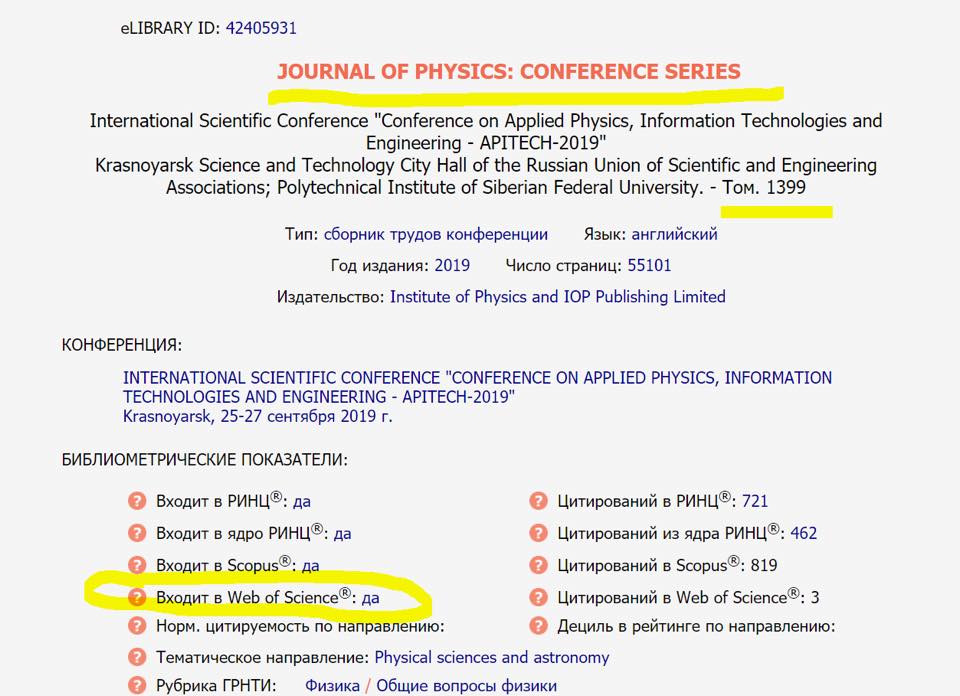 Apitech-I 2019 (JPCS 1399) indexed in Web of Science
Proceedings of the Apitech-2019 conference, published in the Journal of Physics: Conference Series - Volume 1399, indexed in the international Web of Science database.
ANNOUNCEMENT

Registration for ICMSIT-II - 2021
St. Petersburg State University of Aerospace Instrumentation and Krasnoyarsk Science and Technology City Hall of the Russian Union Research and development organizations with the support of the International and Russian Union of Scientific and Engineering Public Associations, UNESCO Chairs of St. Petersburg and the Metrological Academy of the Russian Federation …
Projects
Retraining centre CURSUS
---
Author's advanced training courses in various areas of the economy and industry. Unique training programs for medium and small business personnel.
Mini Museum of Inventions
---
Portrait gallery of inventors of the Siberian Region, 3D models of inventions and a fascinating interactive tour of the inventions of the 50s.
Small Space Odyssey
---
A unique educational project for students in grades 9-11, implemented with the support of the Presidential Grants Fund. The author of the project is pilot-cosmonaut A.I. Lazutkin.
Contacts
Ask a question
Call
---
Krasoyarsk Science & Technology City Hall, 61, Uritskogo street, Krasnoyarsk, 660049, Russia,
telephone +7 (391) 227 85 00, E-mail: info@domnit.ru
Ask a question