Events
REPORT

Proceedings of the conference APITECH-II-2020 has been published
The Apitech II conference proceedings were published in the Journal of Physics: Conference Series - Volume 1679. This volume contains materials of the II International Conference on Applied Physics, Information Technology and Engineering (APITECH-II 2020), which was held in Krasnoyarsk. Additionally, the collection includes the best reports adopted and presented …
ANNOUNCEMENT

III Open Regional Online Exhibition-Fair of Projects and Scientific Research of Schoolchildren
On December 7-11, 2020, the Krasnoyarsk Science and Technology City Hall will hold the III Open Regional Online Exhibition-Fair of Projects and Scientific Research of Schoolchildren. One register and take part with your projects at the online exhibition, or send us videos about your project, recorded on any video recording …
REPORT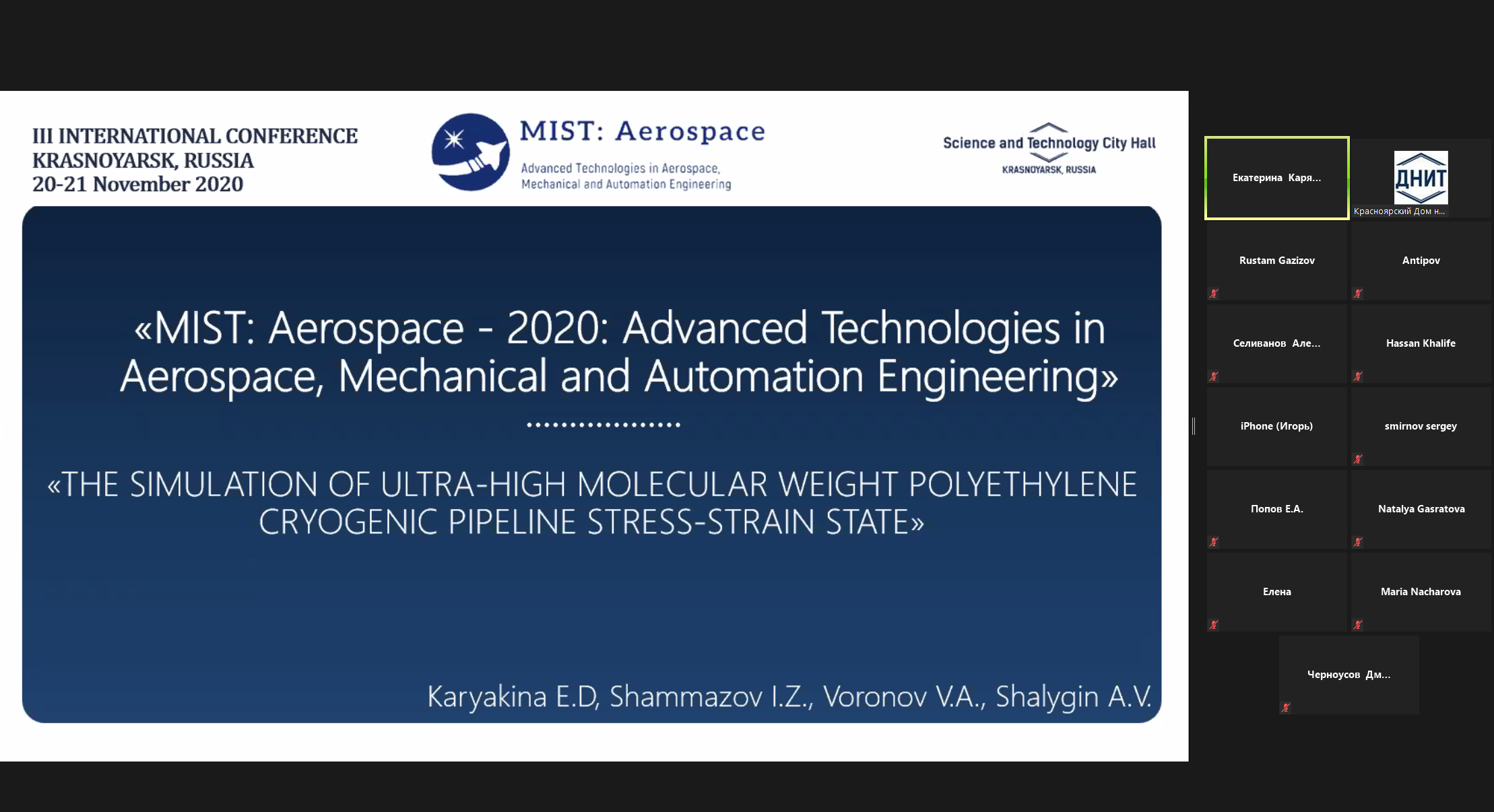 Online Session of Mist Aerospace III
On November 21, 2020, the Krasnoyarsk Science and Technology City Hall of RosSNIO held an in-person session of the III International Conference "MIST Aerospace - III - 2020: Advanced Technologies in the Aerospace Industry, Mechanical Engineering and Automation". In the online session, reports were made by the participants of the …
Projects
Retraining centre CURSUS
---
Author's advanced training courses in various areas of the economy and industry. Unique training programs for medium and small business personnel.
Mini Museum of Inventions
---
Portrait gallery of inventors of the Siberian Region, 3D models of inventions and a fascinating interactive tour of the inventions of the 50s.
Small Space Odyssey
---
A unique educational project for students in grades 9-11, implemented with the support of the Presidential Grants Fund. The author of the project is pilot-cosmonaut A.I. Lazutkin.
Contacts
Ask a question
Call
---
Krasoyarsk Science & Technology City Hall, 61, Uritskogo street, Krasnoyarsk, 660049, Russia,
telephone +7 (391) 227 85 00, E-mail: info@domnit.ru
Ask a question